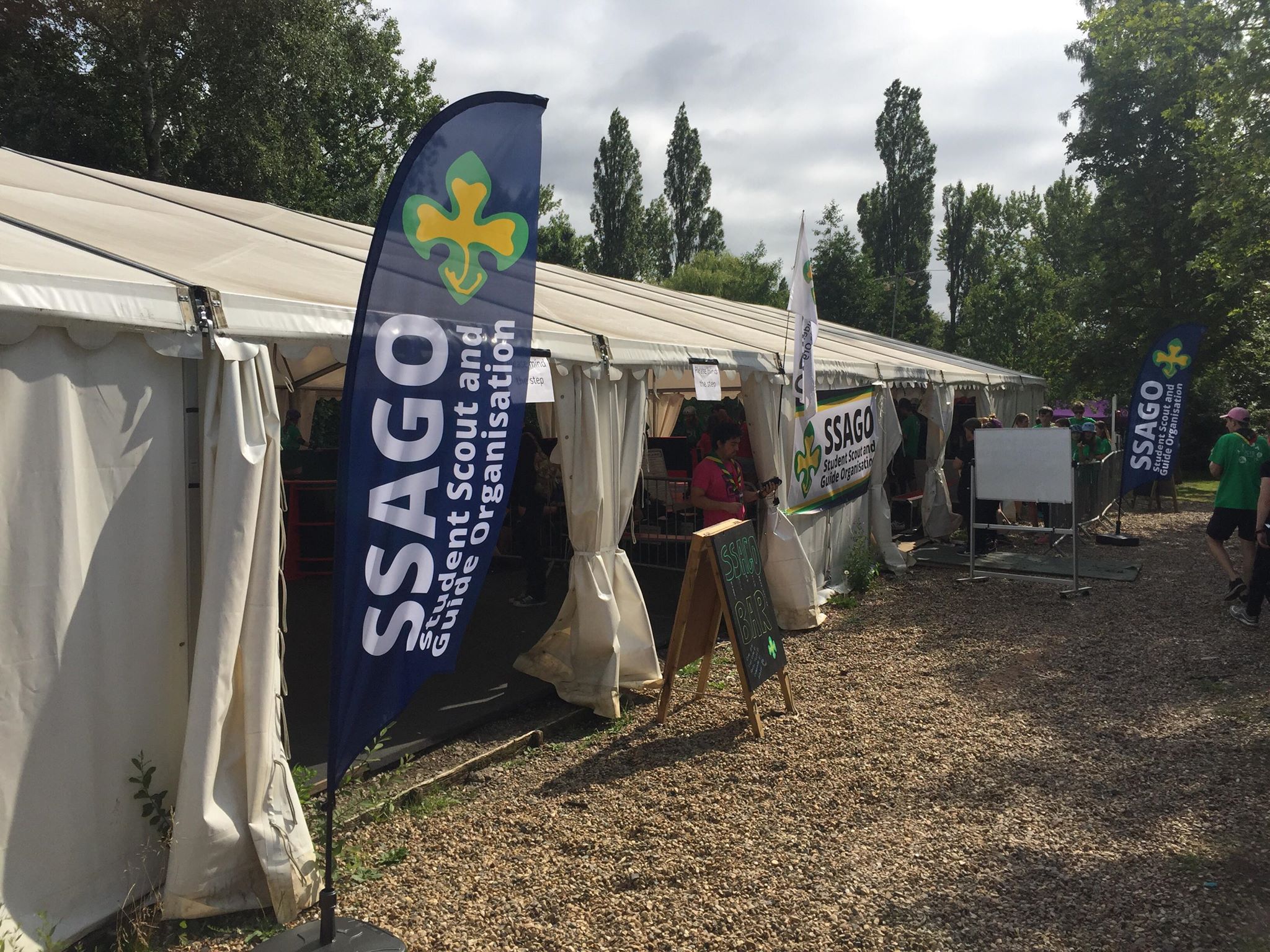 SSAGO once again volunteered at the high-octane experience of Gilwell 24 – this time taking the wheel of the Roller Disco, providing a great time for thousands of Explorers and Rangers.
In a marquee on the Essex Chase, 15 Support team members worked tirelessly (literally) for 24 hours to help young people at Scouting's premier annual event. This was the inaugural outing of a Roller Disco at Gilwell 24 and SSAGO was handed responsibility of briefing, kitting up and helping those who wanted to experience a wheely good time. Of course with SSAGO in charge and a nonstop 24 hour playlist of absolute bangers blasting from the speakers, there was a party atmosphere which lasted through the night. The Support team worked together like a well-oiled machine, with a chain of members helping to guide people through wrist braces and roller blades. Simultaneously SSAGO also manned the soft drinks bar that they've become synonymous with over the past 5 years. We offered up the finest selection of soft drinks brought to you from the fridge that may or may not have actually been cold.
Of course with all these young people around we couldn't miss out on the opportunity to do some much needed SSAGO publicity! Thanks to the Quartermaster we had hundreds of SSAGO business cards to hand out to anyone going to university; a special thanks to those who spent time talking with every young person in the queue. And with the new SSAGO sail flags and the big boi banner on display, more people than ever before came away from Gilwell 24 with new found knowledge about what opportunities await them at university.
In the early hours of the morning, those still awake pushed their tired brains once more at the SSAGO Not Pub Quiz, followed shortly by the "Banter Bingo"- aptly named due to the questionable bingo number call outs. By 5am many relied on SSAGO camaraderie and some cheesy chips from Chubbys to help power through the final few hours. Nevertheless as a playlist of classic disco hits saw in the 24th and final hour, many SSAGOers were feeling a little deflated (see below).
I want to say a big thank you to those who gave up their weekend to come along to this SSAGO Support event – it simply wouldn't happen without you! There are plenty more opportunities to join the Support Team at an event this year, enjoying not only a relaxed weekend of SSAGO antics, but also the prestigious SSAGO Support Team patch. Find out more here.
Photo Credit: Rachel Arrowsmith, Melissa Roberts